Eva Canning
Specialist Counselling Psychologist
MAPS, B.A, B.Ed. (Counselling)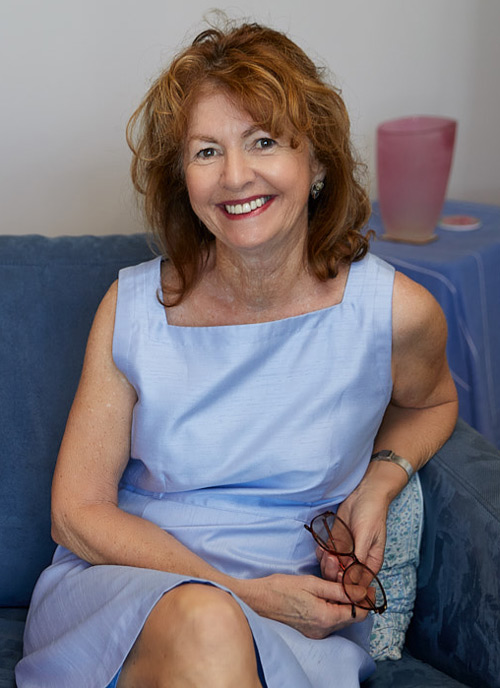 With 30 years experience working with individuals and couples, I am dedicated to providing counselling which is practical, professional, private and confidential.
For individuals, our work together is based on your personal needs, preferences, temperament and concerns. The aim is to provide a particular kind of listening, in an environment of acceptance and respect.
For couples who once were lovers and now find a loss of warmth and good feelings, there is an opportunity (via education, coaching, support and encouragement) to move from being reactive to being responsive in times of stress. Strategies to improve communication and manage feelings of anger, anxiety, disappointment and frustration.
""It is as though (s)he listened and such listening… enfolds us in a silence in which at last we begin to hear what we are meant to be" – Lao-Tsu
Mentoring is offered for people from all walks of life, and is particularly beneficial during times of challenge or transition.
Supervision is available for Psychologists, Counsellors, Specialist Counselling Psychologists, and people working in counselling related fields.
Enquiries from medical practitioners regarding referrals are welcome. 
Eva Canning Qualifications:
Member APS College of Counselling Psychologists.
Graduate of Psychology and Philosophy (Melbourne & Monash Universities).
Registered provider to Medicare Australia, Medibank Private, HBA, MBF and Australian Unity
Hatha Yoga Graduate (Sivananda Yoga School).
MAPS, B.A, B.Ed (Counselling)
Coolangatta, Rainbow Bay,  
Tweed Heads, NSW 2485
Phone 0408 344 872
Email: eva.canning@bigpond.com